20 Year Heritage
 Glas Werk Inc. (GWi), a IS 9001 certified company, has been providing superior fabrication to the Solar Energy, Bio-Medical,  Semi-Conductor,  Fiber Optic,  Academics, and other markets for over twenty years.  We are a specialized quartz ware firm established on the principles that integrity drives quality.   Our state-of-the-art facility, attention to detail, combined with competitive pricing and award winning customer service has allowed us to set a new standard in the quartz ware industry.  
GWi is your complete quartz ware provider; there is no job to big…there is no job to small. 
Founded in 1990 we are located in Orange County, California.  We are a global company with clients throughout North America, Europe, & APAC:  Established with the mission that excellence is a characteristic that defines us while commoditizing the market with competitive pricing describes us.  GWi upholds the most stringent standards and we do not compromise on product quality.   
Our designers are experts in the trade of glass blowing.   Each master glass blower is trained and certified in the most advance techniques in quartz glass and is part of our exclusive GWi continuous training program (CTP).  We recognize the need to continually improve and extend our trade, therefore we arrange for the opportunity to strengthen ones skills through a variety of CTP courses available.  We believe the constant pursuit of perfection is a daily commitment by everyone here at GWi.  
At GWi we understand the discipline of quartz ware fabrication and revere the responsibilities to manufacture first class goods.  
GWi is recognized as the manufacture of choice.  We take pride in our un-parallel personal service and we want to prove our dedication to you.  We strive to give one of the most positive customer experiences.  Tell us your requirements, we will listen, and we will meet your needs.  Gives us a call and meet the helpful staff at Glas Werk Inc. (800.745.2793) or email us at moc.krewsalgnull@ofni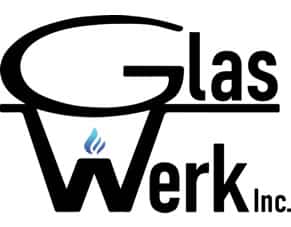 IS 9001 Certified
A Tradition of Excellence
World Class Quality
US Corporation…Global Market
The Most Stringent Standards
Award Winning Customer Service
On Time Delivery
Competitive Pricing