Glas Werk Inc. services and capabilities include:
Use the links below to see more information about our services and capabilities.
Services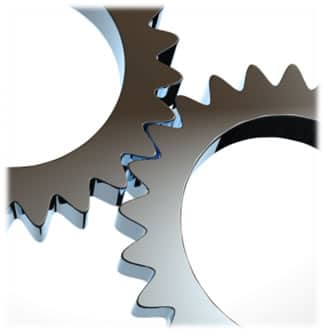 Glas Werk has several services, custom quartz fabrication, consulting services, as well as repairing or refurbishing used Quartz ware. We can build just about anything a customer requires while meeting tolerances and quality requirements. Custom fabrication at Glas Werk results in utilizing our specialty trained glassblowers, machinist, and inspection team to make the parts and check for the accuracy to the drawing.
Engineering Help
Often broken or worn material can be saved.   Glas Werk Inc. has a niche in expert repair services.  The need for a brand new item is sometimes not required.  An easy repair can be the right solution:  increasing the life of your product thus saving you money.  At GWi our engineering department will review your broken or worn item and provide you with the various options available; including the recommendation for repair over replacement.   Give us a call today and our customer support team will explain the process for evaluation and pricing.
Custom Fabrication
Glas Werk takes its 30 plus years of experience in the quartz ware and semiconductor industry and applies that knowledge to complete customers projects. We have master glass blowers with many having over 30 years of experience in constructing quartz and glass ware.
Types of fabrication:
Glassblowing

We are using lathes with mounted hydrogen torches to heat glass and quartz up to the softening point. Then manipulate the glass with tools or molds to achieve the desired form.
Hydrogen quartz torches are also used to work on smaller items that require welding and precision fusing.
Machining
We have a wide range of cold machining equipment, CNC mills, rotary tables, lathes and Blanchard grinders, these are being used to process large quartz block or cores into plates, windows, discs and custom shape to a high degree of precision
Robotics
We implemented the latest technology in robotic manufacturing with integrated inspection systems ensuring each part is passing dimensionally, while generating inspection data for each individual part.

Repairs and refurbish
Often your broken or warn material can be saved. Our team has the expertise to repair or refurbish your material. The need for brand new items is not always needed when an easy repair can be the correct solution. This will save you money and increase the usable life of your product.
Our Engineering department will look and evaluate your broken parts to determine the next options you can take.
What can be repaired
We can fix both cracks and chips in your broken parts, below you will find a guide of what can and cannot be fixed by our skilled team.
Cracks for the most part can be repaired as long as they don't run thru the whole part. Star cracks caused by impact can also be fixed easily.
Chips we can filled with quartz cane and we can re-machine your part restoring it to its original shape.
Replacing sections or sub-assemblies, replacing flanges, ball joints, tube section.
Acid cleaning and flame polishing, many times parts can be etched and freed of deposits. flame polishing will reseal the surface homogeneously.
Modifying customers parts
We also offer modification services for similar parts. Need to have a fitting changed to a different size? We can do that. This is usually a large cost savings as you may have out of date parts in inventory.
Bringing parts back to their normal dimensions.
Glas Werk can complete any hot and cold fabrication for any quartz ware.
Glas Werk is capable for doing any project a customer asks, we have all the specialized tools and training to accomplish any drawing or idea a customer may have. We can provide multiple surface finishes to meet a customer's requirements. We offer our core competencies of welding, machining and glass blowing in quartz and borosilicate glass.
Glass Blowing
Glass blowing is an art that needs to be mastered. It takes years of practice to become truly skilled. Glass blowers modify tubes, rods, and plates into the shape needed to meet customer requirements. This could be splicing tubes, placing doomed ends on tubes, and attaching fittings to vessels or containers. Some products that we are skilled at making include process tubes, distillers, vertical quartz tubes, lab apparatus, and injection & T/C Sheaths.
Welding
Welding quartz is very much like welding metal. At Glas Werk we use torches that have a mixture of hydrogen and oxygen to get to the temperatures needed to weld Quartz. This in turn means that Quartz can be designed differently than any other forms of glass. Our glass blowers use this skill to assemble wafer carriers, boats, and ladders. As well as end caps, plate, trays, and tanks (regular and plumbed).
Machining
We machine glass with both manual and automated machines, they create products like slotted rods, threaded joints, plates and flanges. As well as cutting down quartz tubing to be used in quartz sleeves.
CNC
The CNC's allow us to create complex parts that need to have an extreme level of precision while have the parts remain repeatable to produce. We offer different surface finishes by using a variety of diamond tools.
Core Drilling
We can drill holes as small as 0.012" and up to 18" in diameter, we using modern technology like CO2 lasers, waterjet cutters and ultra-sonic drills as well as high rpm air spindles.
Sawing
We use rotary saws and large band saws to process big blocks of glass and quartz. We also utilize the saw to shorten tubes and slice parts to customer dimensions.
Slotting
In the semiconductor industry wafer boats are an important part of the manufacturing process, each boat has as few as 10 slots to as many as 256 slots. These slots are extremely critical. We are making simple straight slots as well as 3-degree angle slots. Slots are made in 0.001" increments and can have a variety of shapes to minimize wafer contact
Thread Cutting
Any thread or screw can be reproduced by our specialty equipment, NPT, metric and imperial, starting from as small as 3mm to as large as our customers desire.
Cleaning
Using HF or Ammonium by Fluoride we can clean even the most used part freeing it of deposits. All parts are cleaned in solution before and after being worked on to keep them from getting contaminates on them.
Finish types
At Glas Werk we offer several finish types to meet the requirements of our customers. We have mechanical polishing, flame polishing and bead blasting finishes.
Mechanical polish
Mechanical polishing is done in our machine shop with our specialized tools like Blanchard's and automated polishers. The finished surface will look just like a window.
Flame polish
Flame polishing allows for a clear finish that is applied with a flame. It will reseal the surface of machined parts and increase longevity   We have expert glass blowers who handle these operations, so dimensions are not affected.
Bead Blasting
Bead blasting applies a smooth mat finish to glass and quartz parts.  We use silicon carbide from 80 to 600 grid.
Clean
Glas Werk takes pride in the cleanliness that we offer, every part that leaves our facility is washed with HF acid to remove any oils or contaminants on the final quartz product rinsed with DI water. And places in the dust free drying cabinet. Once dried  the quartz is only handled with gloves and immediately packaged in powder free poly tubing for shipment.